Wildermyth
Patch Notes: 0.37+274 Ren Northfield
---
Multiplayer cleanup, and other small stuff.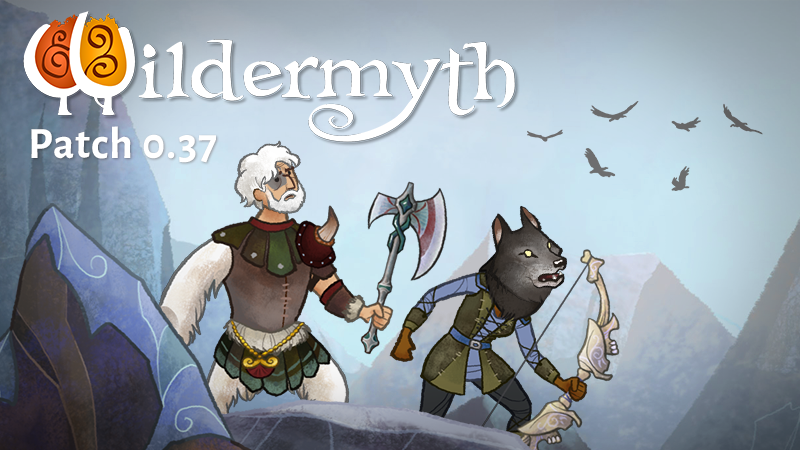 Following through on our experimental multiplayer, we've done some work cleaning up the experience. We're compressing traffic now, which is incompatible with the previous version, so make sure everyone's up to date! There are some nice improvements for local controller co-op play as well, and a tweak to the art for one of our very oldest transformations, the venerable wolf head.
We're still hard at work on the next campaign, and a couple of other big chunks of content, so don't worry if things seem a little quiet on that front. We have some awesome stuff in the works :-)
We aim to ship every 2-3 weeks and our roadmap is here.
0.37+272 Ren Northfield
Steam networking for multiplayer
Tweaking wolf head (adding neck layer)
Compress multiplayer traffic (incompatible with old versions!)
Revamped multiplayer New Server dialog
Several improvements for local multiplayer (and Remote Play)
Added colors for multiple controllers in missions
Added multiplayer "read along with leader" option
L/R stick press when hovering enemy now shows move range
If crash when setting display mode, launch windowed next time
Fix ability button accelerator positions at high dpi
Fix an issue that was bloating save files (more work to do here)
Fix a softlock with mortal choices
Fix a bug where controller input couldn't cancel calamities
Fix a bug where entanglement could target non-mystic
Fix a duplicate hero in storied bones
Fix a bug with switch relationship when locked
Files
Version 0.37+274 Ren Northfield
Apr 13, 2021
Version 0.37+274 Ren Northfield
Apr 13, 2021
Version 0.37+274 Ren Northfield
Apr 13, 2021