Wildermyth
Patch Notes: 0.28+183 Ulf Wast
---
0.28 Ulf Wast: Chinese language and 20% off to celebrate!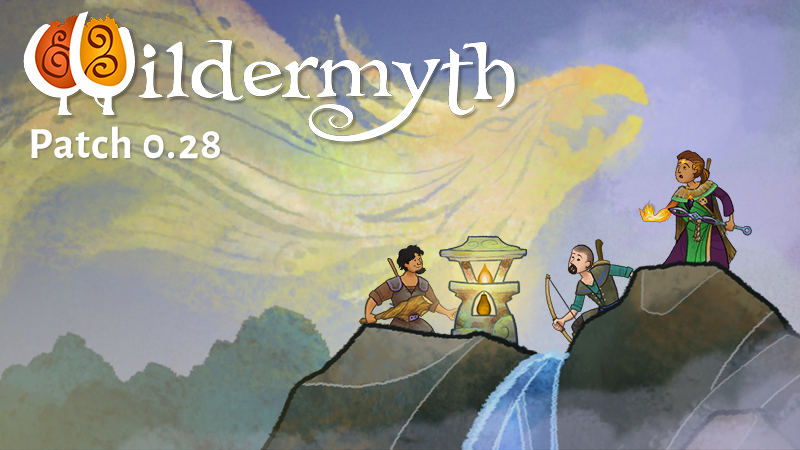 (The sale will be live a few hours after this announcement, at 10 AM Pacific, 1AM in China, sorry for the inconvenience.)
We're extremely happy to announce that Wildermyth now supports Simplified Chinese. We've been working with our partners over the last several months to make this happen, and it's finally ready. To celebrate, we'll be discounting the game by 20% for a week. This is a major milestone for us as a team and it's great news for the future of this game.
We had hoped to be able to ship the new Thrixl campaign at the same time, but it's not quite ready so we're holding it back until we're happy with it. It's progressing very well and that's the main reason we haven't been putting out a lot of other content lately. It's close, and some of the Thrixl balance changes you're seeing in the patch notes are because of our playtesting on that campaign.

We've been off our game a bit this month, but generally we aim to ship a patch every 2-3 weeks, and our roadmap is here.

0.28+180 Ulf Wast
Added official support for Simplified Chinese!!
Drathix breath reworked, more aoe poison, removed magic damage Removed torceline buff from thrusks
Tweak cloak art to look better in gear get
Improvised Fireball rebalanced, no longer deals damage on miss
Thornfang can now only happen up to 2+potency times per turn
Resource card now also shows what you will have at end of chapter
Fixed some npc generation bugs
Fix a bug where npc names could change
Fix a bug where some event recruits could not die
Tools: credits lab works again
Tools: fixed bug where class abilities from mods were not working
Tools: new flag to show mod in mod config dialogs, default true
Translate: updated the knownLocales.json file format
Translate: import/export a loc kit, see editor translation options Translate: can now edit/translate inline history in History editor
Translate: can now "tweak" text boxes per language
Translate: scaling / ui should be more uniform with different fonts
(We also have done a number of hotfixes since our last regular patch, you may have missed these notes:)
0.27+171 Sable Nettelmoth Hotfix 5
Fixed a freeze bug with Turtle Guardian mortal choice
Translate: possible to localize victory/defeat/escape images
0.27+170 Sable Nettelmoth Hotfix 4
Fixed a bug with Enduring Ch2 interval
Fixed a bug with Jealousy of Trees
Fixed a bug with new steam workshop mods
Tools: improved performance when loading comic editor Link to Music Kickstarter
0.27+167 Sable Nettelmoth Hotfix 3
Fixed a bug where monster name tags only show first word
Plot Editor validation shows the problem step
0.27+166 Sable Nettelmoth Hotfix 2
Unit portraits now scale better with UI scaling
Fixed a bug with Ulstryx Chapter 2 time limit not extending
Fixed a potential crash bug when resizing or changing scale Fixed a bug where low point light limits hurt performance
Fixed a bug where personality stats were generating too high
Fixed a bug with multiple new player dialogs on resize
Fixed a prediction bug with Wardrobe and AOE
0.27+165 Sable Nettelmoth Hotfix 1
Fixed a crash related to in-mission text
Fixed bug where old saves could not recruit legacy heroes
Files
Version 0.28+183 Ulf Wast
Sep 24, 2020
Version 0.28+183 Ulf Wast
Sep 24, 2020
Version 0.28+183 Ulf Wast
Sep 24, 2020