Wildermyth
Patch Notes: 0.19+135 Adivia
---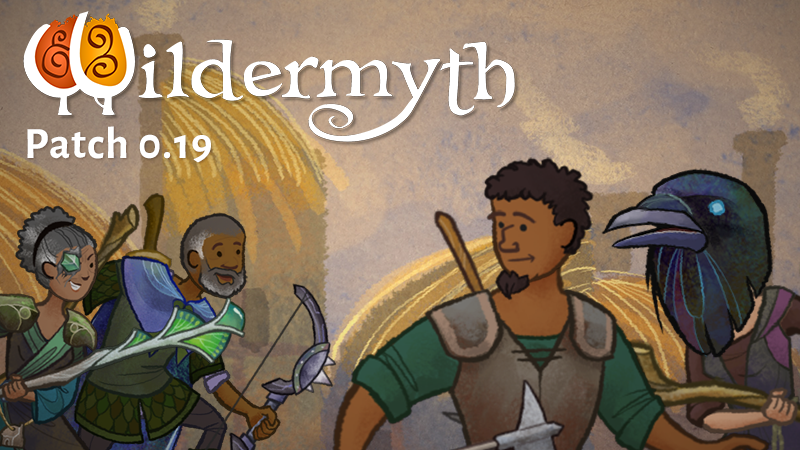 Family Improvements, Theme advancement, and Beards!
This patch delivers several popular roadmap items. Firstly, children now track both parents, and family relationships are now preserved in the legacy. So families should make a lot more sense now.
Transformations (also called themes) can now be advanced during the interval, so you don't need to intentionally maim your hero if you want them to transform. This always felt bad and we're glad to finally be fixing it.

Also we now support a variety of facial hair, independent of hairstyle. The old hairstyles with beards baked in are no longer available for customization or generation, but old heroes with those styles will keep them.
We're hoping to stick to our two-week schedule, although this patch took an extra week due to having kids at home, etc.. Things might move a bit more slowly but we're still committed to our roadmap, which you can check out here.
0.19+135 Adivia
Reworked Event: Waterling
Transformations (themes) can now advance during intervals!
You will get up to one choice per hero per interval, yes/no
Facial Hair is now separate from hair style!
Full beards work with male faces (must be drawn per-expression)
Several varieties generate and can be customized separately
Children now track both parents!
Parent-Child and Family relationships are now stored in the Legacy!
Family relationships are now noted in the Relationships tab
Defeating incursions now grants 2 legacy points
Remove attack-range calamities
Reduced combat text spam for corrupted ground, etc..
Themes are now better organized in the character sheet
Fixed a bug with Celestial theme
Fixed bug where mortificial wristbolt ignored Bowmaster
Fixed a bug where resource panels were not showing right number
Fix a rare crash bug with gear popup
Add an option to use local font sets or not (default not)
Fixed several typos
Tools: better language and translation mode options from the editor
Tools: Add cheats to manipulate family relationships
Tools: can bundle and unbundle non-comic effect text for translation
Files
Version 0.19+135 Adivia
Apr 21, 2020
Version 0.19+135 Adivia
Apr 21, 2020
Version 0.19+135 Adivia
Apr 21, 2020