Wildermyth
Patch Notes: 0.17+123 Adrien Vehemen
---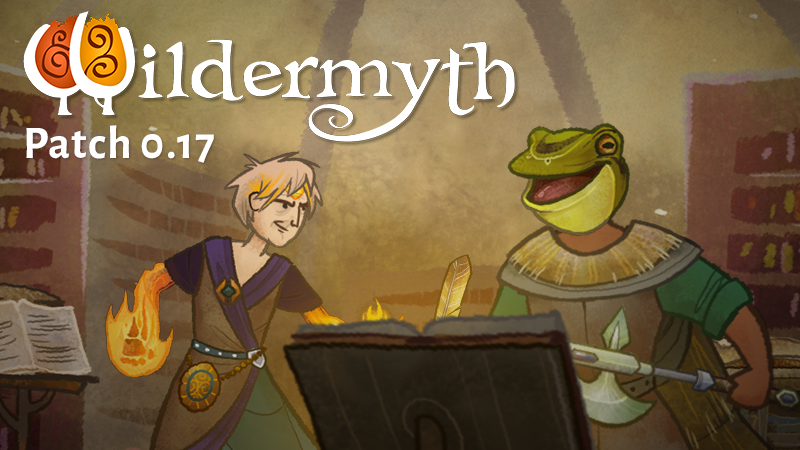 It's our first patch since the latest campaign release, and we've got stuff:
XP got a rework (making it easier to level up new heroes late-game) and XP gain is more visible now after battles.
Transformed heads (the wolf, crow, & frog) have expressions now.
Updated promotion screens show you exactly how your hero is getting cooler.
Localization tech is in! It's now possible to localize the game, which is a huge first step towards.., you know, localizing the game. We'll follow up on that with more info over the next few weeks.
Plus the piles of bug fixes you know and love by now!
PS- Thanks so much to all the people giving feedback and finding the bugs that we've been able to fix this patch as well. You all keep making this game better, week by week, and we're fortunate to have you.

0.17+121 Adrien Vehemen
New Event: Silver and Shadows
New Mission Victory: How it Begins
XP Rework - Adjusted XP rewards
* Most missions now give 5 XP per enemy cards
* Defense missions give 3 XP per monster card
* Plot missions give custom amounts of XP
* Experience Point gain now visible at end of missions
* (placeholder sfx)
* Added an experience bar to the character sheet
Promotion dialogs now show stat changes
Added a help page for Tile Defense, which shows up the first time
Replacement heads now can have facial expressions (wolf, crow, frog)
Prevent saving in the middle of animations, which caused some broken saves
Hook quests no-longer target family members
Fixed a bug where heroes could have kids at inappropriate ages
Fixed a bug where siblings could become lovers
Fixed a bug where "constructing mission" would show at the wrong time Fixed a bug where the game could get stuck due to promoting a retired hero
Fixed a soft-lock when killing shadow messiah with archery
Fixed a bug where Monarchs final mission comic failed for some players
Fixed a bug in monarchs chapter 2 that caused a farmer to be recruited
Fix a rare bug where omen would not show
Fixed a bug where theme limbs reported wrong speed number
Fix a bug where Crow Theme would give a random limb instead of head or wings
Fixed a bug where 6,7 chapter campaings only gave 1 promotion (now 2)
Fixed several typos
Localization Tech! It's now possible to localize the game, including comics
* Now possible to select an language form Options > Interface
* Comic text is now stored in assets/text/effects/...
* Use standard country code suffixes for properties files (java style)
* E.g. dynamic_fr.properties or aspects_de_DE.properties
* Possible codes: https://www.viralpatel.net/java-locale-list-tutorial/
* Comic tool saves text to selected (or detected) locale
* Comic tool can select a source language to translate from side-by-side
* For now extra loc files can be stored in mods to deliver them to players
* We don't yet have professional translations lined up
* Added simplified chinese fonts
Tools: suppress log spam for wrong mod id for steam mods
Tools: added krfln ("kin or ship") split tag
Tools: fix a bug with <int:> tag
Files
Version 0.17+123 Adrien Vehemen
Mar 18, 2020
Version 0.17+123 Adrien Vehemen
Mar 18, 2020
Version 0.17+123 Adrien Vehemen
Mar 18, 2020