Wildermyth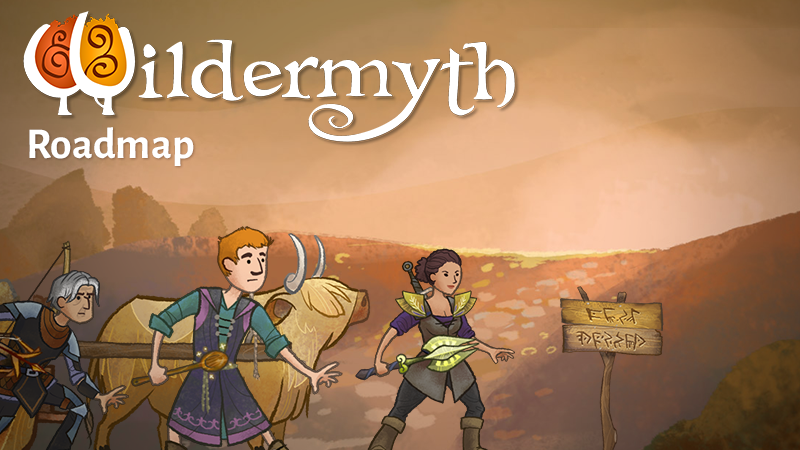 Since we released we've been getting a lot of questions about various features, bugs, and additions to the game. We've created a roadmap so you can see what we plan to add for our 1.0 release.

This does not include bugfixes or small improvements that we will continue to work in as we go along. It's also, to be honest, just our best guess, in terms of exact features and also in terms of timing. So expect it to change over time as we learn more.
Wildermyth Roadmap to 1.0
Note: this will be updating as time passes! But as of December 2019, this is where we are:
Imminent Work
Happening over the next couple months
Deepist Campaign
Finish opportunity quests
Refine/update old & unsatisfying events
"Legacy Hero" mode for generic campaigns
Develop tech for translations
Some modding improvements
Deepist ability rework
Follow-ups for TurtleGuardian (mortal choice + tidings)
UI art reskin
Overland map UI cleanup
Advance transformations during intervals
Bigger fonts for high DPI monitors
A Bit Later On
Happening through spring-ish
Thrixl campaign
Intro/capstone/finale events for generic campaigns
"Undo" system in-mission
Upgrade graphics library
Borderless window
Cross-class abilities rework
XP more visible
Back button in comic panels
Better resource-get comic panels
Revisit incursion/defense comic art
Customize pronouns & orientation for heroes
Customize facial hair
Persist family relationships across legacies
Eventually... Before 1.0 Launch
Happening over the summer
Drauven campaign
More combat maps
Performance improvements
Drauven ability rework
Legacy Improvements (sorting, using as NPCs, weapon unlocks)
Ironman mode
Controller Support
Steam Achievements
Major modding improvements
Ongoing
Sprinkled in between the other bigger chunks of work
More events: parent/child
More events: lost lovers/rivals/parents/children
More events: follow-ups for heroes w/transformations
More events: player determines a relationship
More events: arriveAtSites & wildernessEvents
More music (for boss fights in particular)
More sound effects
As always, balance and bugfixes
The living version of the roadmap is here.